Toy trucks are so much fun to use in decorating! The open backs just lend themselves to filling with fun stuff. Here's mine that's part of my Valentines Day Mantel that I'll share with you tomorrow.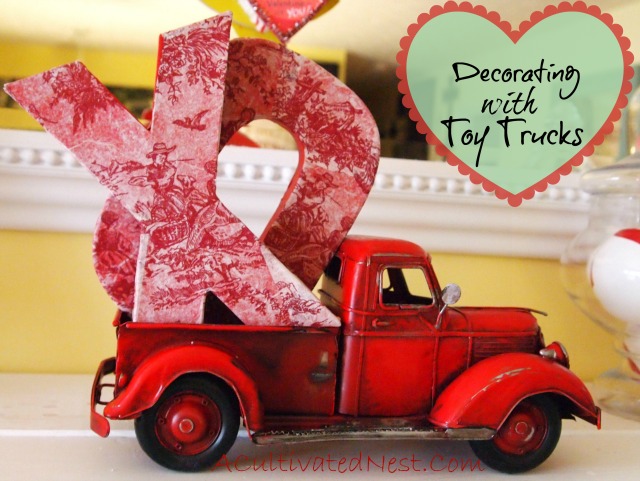 Here are some more pretty ideas for decorating your home with vintage (or not) toy trucks.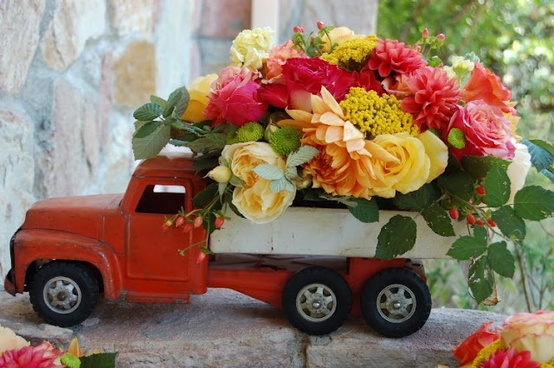 Isn't this one filled with fresh flowers beautiful. It would make a great centerpiece.  source: My Life In Design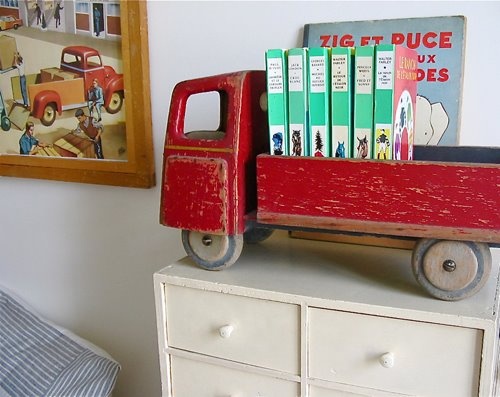 Toy trucks are so functional – this one holds some vintage books.  source: petits detail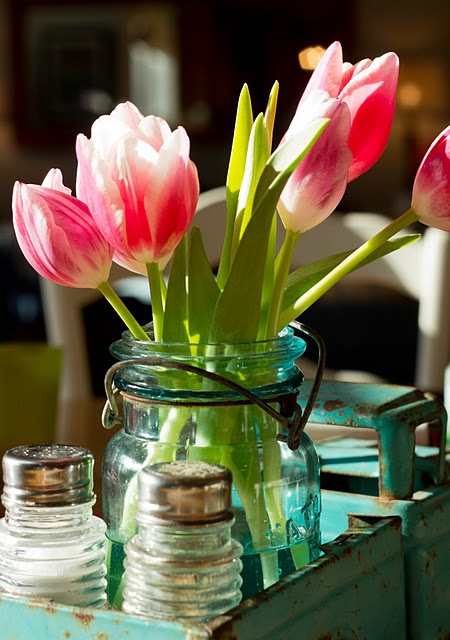 This vintage aqua truck holds a pretty salt & pepper shakers.  source: Farmgirl Paints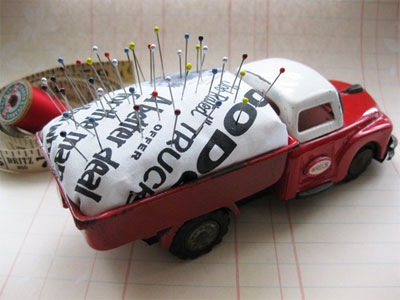 A truck made into a pinchushion!  source: SC Johnson Family Economics Blog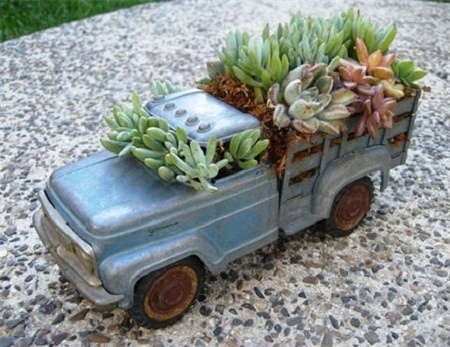 How about using an old vintage truck as a planter for some succulents! source: Plascon Trends
Check out my Display Board on Pinterest for some more ideas!