One decorating trend that I'm loving is hoop art. Do you know about it? It's been around for awhile but I seem to be seeing it more and more lately.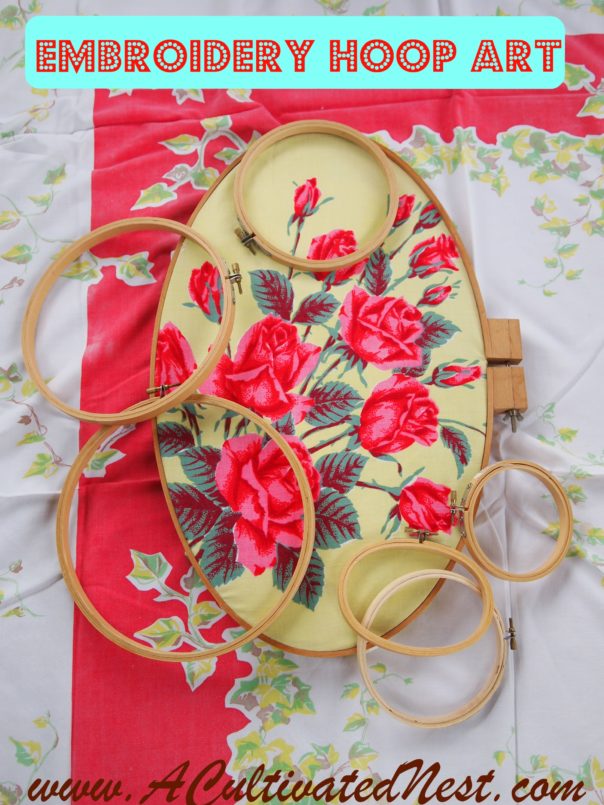 Hoops make great instant & inexpensive frames. I got that big oval frame above for 25 cents. People aren't doing embroidery like they used to so I've found that it's pretty easy to find various sizes at thriftstores.  I'm sure yard/estate sales would be good too.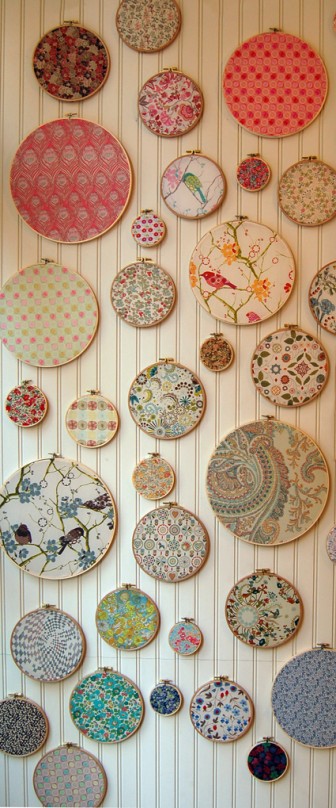 I love how people are doing gallery walls with the hoop art. The one above is from Purl Bee using Liberty of London fabric (they also have a tutorial on how to make them).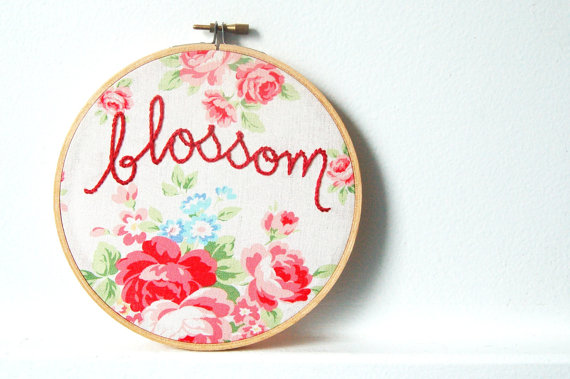 You can make them as simple or as complicated as you want. Isn't this one with the embroidery on that fabric just beautiful! You can find it here on etsy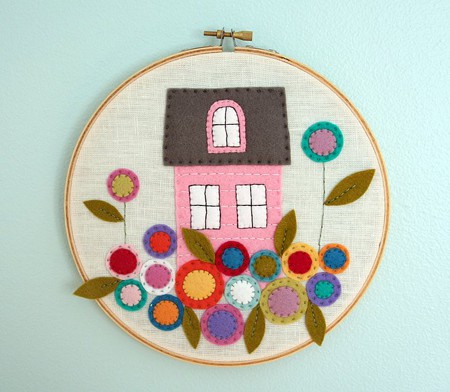 I would so love to make this wool felt applique hoop art! So darling! Sew Mama Sew even has a tutorial on how to make it here.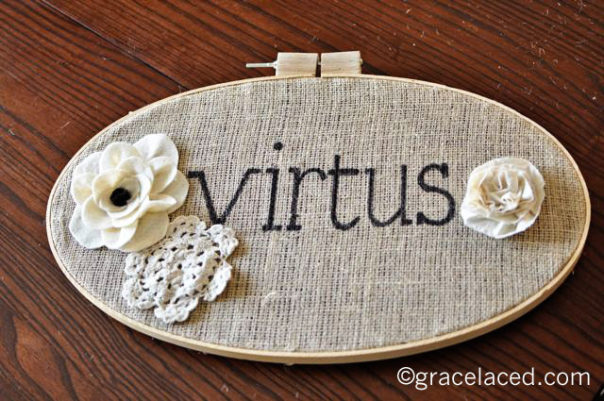 Love this sweet one by Gracelaced that uses linen and a sharpie. Tutorial here.
This wall by Trisha Brink is so inspiring – just love it!
I'm planning on adding some hoop art to either my office or around my red halltree in the foyer.
Isn't that pretty! I have a bunch of vintage tablecloths that I bought years ago as "cutters" meaning they have holes, stains or other imperfections and you would probably want to do something other than use them as tablecloths. So I plan on using some of those for my hoop art.
If you like the look but don't feel like making any, there are plenty of people selling embroidery hoop art on etsy. 70 pages of hoop art last time I checked!
I'm sure this is not for everyone, but if you have a more relaxed cottage/vintage style, it'll fit right in. Plus  I think hoop art is another great way to personalize your home since there are so many different ways to make it!
***you are welcome to pin this post, but please go to the original source if there's a particular idea you'd like to pin
Linking to:
Weekend Bloggy Reading @ Serenity Now